BESPOKE COMPOSITION BOX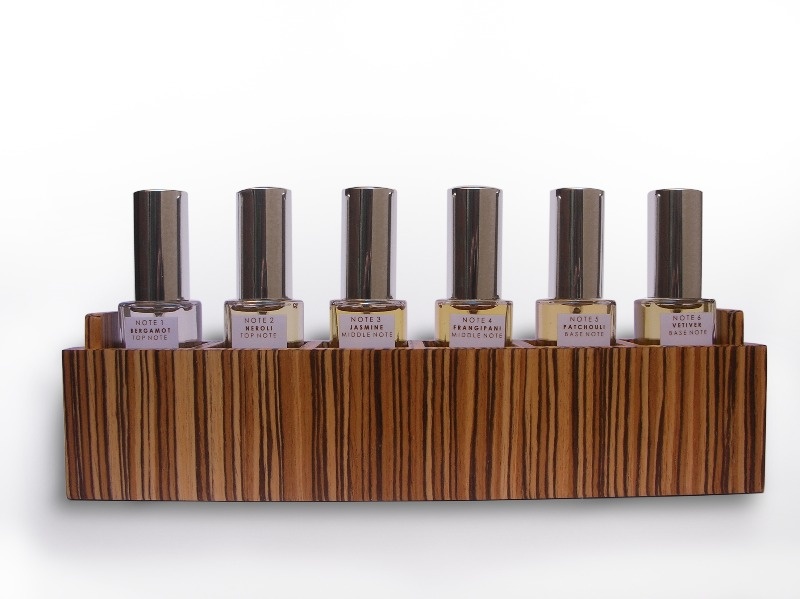 At her very discreet studio in London, Maida Vale, Alexandra will take you on a scented journey of discovery.
The bespoke Perfume Composition box contains a total of six unique perfumes. There are five singular perfume notes which are unique to the individual. The sixth is a bespoke composition of the five, blended by Alexandra herself.
All six perfume bottles are personalised, and come in a beautiful handmade veneered box. Each individual perfume can be used on it's own or layered with the others to create your own distinct scent on a daily basis. They can also be used with your bespoke composition to highlighting a different note as the mood takes you. The possibilities are endless.
A personal one to one consultation with Alexandra will start journey into defining your perfume. Its scent identity, complexity and longevity. Blind smelling and personal history all will play their part in the construction of your bespoke "composition of scents". Guided by Alexandra's vast knowledge and experience you will choose five scents from our large selection of natural essential oils and extracts, which together will be formulated to make up your signature scent.
Alexandra will then fine tune your bespoke blend and your Bespoke Perfume Composition Box will be sent to you.
Total cost including the consultation and complete perfume composition box
£985
For gift certifcates for the Bespoke Perfume Composition or to book to have your own Composition please call the clinic on
+44 207 266 3577