Girl about town in the big smoke!
Posted on
This week I'm in New York all alone so what better time and place to fully immerse myself in my search to a healthier lifestyle.
After walking the streets of New York the whole of Sunday I realise that New Yorkers style come alive in the summer, they know how to be stylish in a simple and colourful way. Suddenly I feel frumpy and in desperate need to update my wardrobe!
But I needn't worry as my first visitor on this sunny Monday morning was the most stylishly cool person in New York, the amazing Gaby Basosa (designer of Tucker) and with her my colourful stylish New York wardrobe, a collection of beautiful silk shirts that feel cool and luxurious on the skin. I hurry and put one on straight away and OMG is the most perfect fit for a shirt, a slim fit that is chic and cool. Thank you Gaby for saving my almost disastrous wardrobe crisis.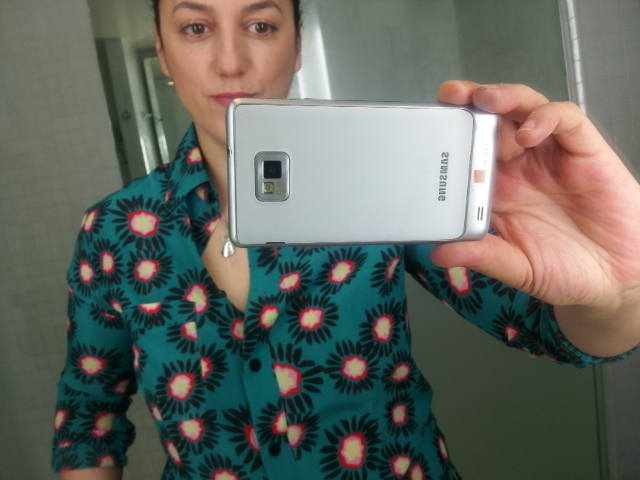 In order to comply with the Hemsley + Hemsley nutritional guidelines I've I had an extra fridge and a kettle installed in my hotel suite. Luckily they are very accommodating here at The London NYC Hotel. Getting around the coffee dilemma hasn't been easy so I decided to make my own daily cup of coffee myself. Got some lovely instant espresso from Wholefoods and managed to get whole organic unhomogenized grass-fed milk. I then filled the fridge with fresh forest fruits for my clients and I to snack on throughout the day.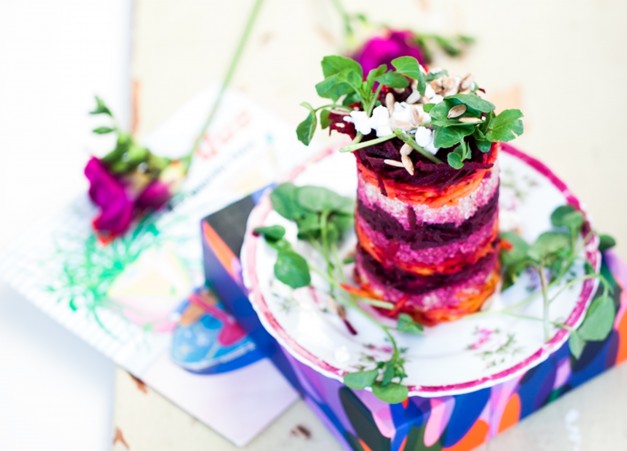 Hemsley & Hemsley Quinoa Tower
My Fridge in the The London NYC
On my second day I decide to go vegan… soooooo New York!