Galina AP @galinaachkasova: "@soverallondon what makes your products different from others in the beauty market & do you plan to do starter/trial kits ? #askalexandra"
Soveral @soverallondon: "@galinaachkasova All our products are hand blended in small batches by myself at our London lab, this enables me to ensure the raw materials are fresh and pure. I use only natural vitamins and antioxidants that are delicate to blend into the products but are best for an efficient delivery system into the skin. Our products are about creating the best possible environment for good skin to thrive and be at its healthiest. We do a starter pack with a choice of face oils, this will give you all you need to get you on the way to balanced and glowing skin."
-
Ishbel @IshbelAnnie: "@soverallondon stuck on a desert island with one product and one product only? #askalexandra"
Soveral @soverallondon: "@IshbelAnnie: Angel Balm would clean my skin and keep it nourished. It would be my moisturiser, lip balm and body butter. I would use it on stings, rushes and any skin abrasions. Most of all it would keep happy just by smelling it everyday."
-
Julien Sheridan @julessheridan: "@soverallondon when did you first become interested in skincare and plants? #fascinated"
Soveral @soverallondon: "@julessheridan I have always been fascinated with flora around me whilst growing up in Portugal, I could feel its power and its magic. When I was at University in Aix-en-Provence I learned how to distil active oils, it's been an obsession ever since.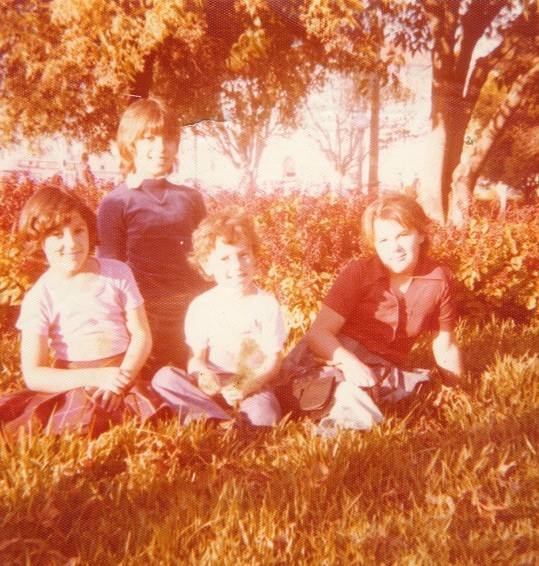 Picture of me with my brothers and sister in the fields around where I grew up, I'm on the left… the only dark haired!"
-
Tracey McAlpine @Fighting_Fifty: "@soverallondon What would be the key skincare/beauty product that older women should invest in? #askalexandra"
Soveral @soverallondon: "@Fighting_Fifty The Forever Young Oil works as a life support system for the skin, delivering a high amount of active ingredient into the skin. The daily massage is essential to get the oil deep into the skin and encourage collagen & elastin, follow the massage instructions that come with the oil."
-
Safiah Durrah @Safiah_Durrah: "@soverallondon how do you clean your facial brush? #askalexandra"
Soveral @soverallondon: "With a little natural soap and warm water. Rinse well and allow to dry naturally. The reason we have chosen biodegradable plastic instead of a natural material is so that it doesn't accumulate bacteria and can be easily washed. Replace brushes every 6 months or sooner if they become harsh on the skin."