My November Diary
Posted on
Learn all about edible, medicinal and historical plants right in the centre of London. The Chelsea Physic Garden celebrates all things naturally beautiful and healing and the garden's café, Tangerine Dream, serves up delicious seasonal and specially sourced food and drinks, making this an ideal lunchtime destination.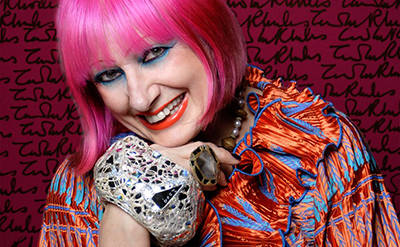 The London Design Museum is celebrating powerful women and fashion so who better to be the poster girl than Vivienne Westwood, for her strong opinions, voice and style, not to mention of course her immeasurable success. That fashion design has the ability to say something significant while also empowering the wearer is why this exhibition is one to visit.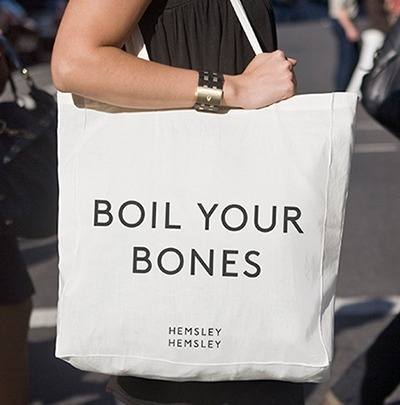 We love this Hemsley and Hemsley 'Boil Your Bones' tote bag. Made with ethically produced cotton it's perfect for carrying your vegetables home for that perfect winter broth, we like picking ours out at the organic grocer on Clifton Road, Maida Vale.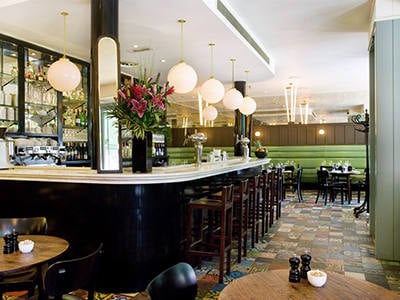 For a perfectly relaxing afternoon or evening High Road house in Chiswick is lovely. I recently hosted a bespoke perfume event here and the atmosphere and interior are delightfully calming. Whitewashed walls are combined with comfortable sofas and living room style features, making visitors feel totally at ease.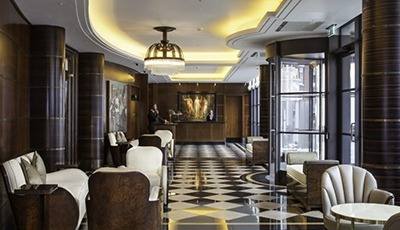 For either a healthy yet delicious breakfast of caramelised grapefruit or the hearty eggs benedict The Colony at the recently opened Beaumont Hotel in Mayfair is wonderful. Owned by those behind the ever-popular The Wolseley the food and décor are to be expected, the extra delight comes from Antony Gormley's sculpture, a crouching figure projecting from the architecture itself.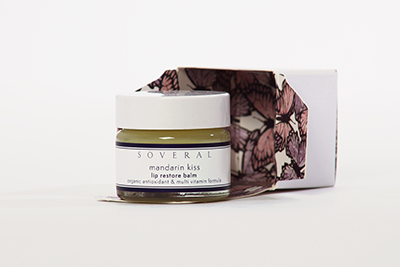 As the weather begins to turn colder and windier your lips become in need of a little extra care. Our Manderin Kiss lip balm is perfect for nourishing and stimulating delicate lips, the citrusy aroma adds a warming taste of winter.
CMA The Museum of Arts for Children in New York
Jorj and I are on the committee. They have a art Auctioning on November the 5th. Those booking will be able to purchase a VIP ticket if they mention they are our clients. Apart from having the opportunity to access amazing art you will be supporting this most inspiring organisation that helps thousands of families a year.

Jorj and I are very much looking forward to the Gala Dinner. Tim Pigott Smith and fellow performers will be offering a unique evening of high drama and high jinx in aid of Friendship Works. Tickets are sold out but they have a waiting list in case someone drops out.
http://www.friendshipworks.org.uk/fundraise/our-events/leanonme/

Artsy are an amazing resource for collecting art. With art in a wide range of style and prices they make art accessible to anyone. They are also a fantastic resource fo art education.
On the weeks we don't have time to go to the Farmer's Market, Jorj and I have an Abel & Cole box delivered. This ensures we don't slip up with our organic fruit and veg intake… for £20 for a packed box of delicious produce for two delivered to your door, there is no excuse!