Super Salve & Celebrations
Posted on
Some of you will know that this year, on 8th June, Jorj & I will be celebrating 10 years of Soveral and we'd like to invite you to celebrate with us. . To start the festivities and to thank all who have ever purchased something from us, spread the Soveral word, written about us, followed our story or liked us on social media, we thought we would have a little competition.
With such a milestone on the horizon and feeling both excited about the future and nostalgic of the past, I found myself thinking of my childhood. Listening to the radio as a child, I loved the competitions they had where the listeners had to call up and say their favourite thing about the radio show, in order to win something. So for all you listeners out there, here's a little competition.
The Competition
Everyone who names their favourite thing about Soveral will win my brand new hand made 'Super Salve'.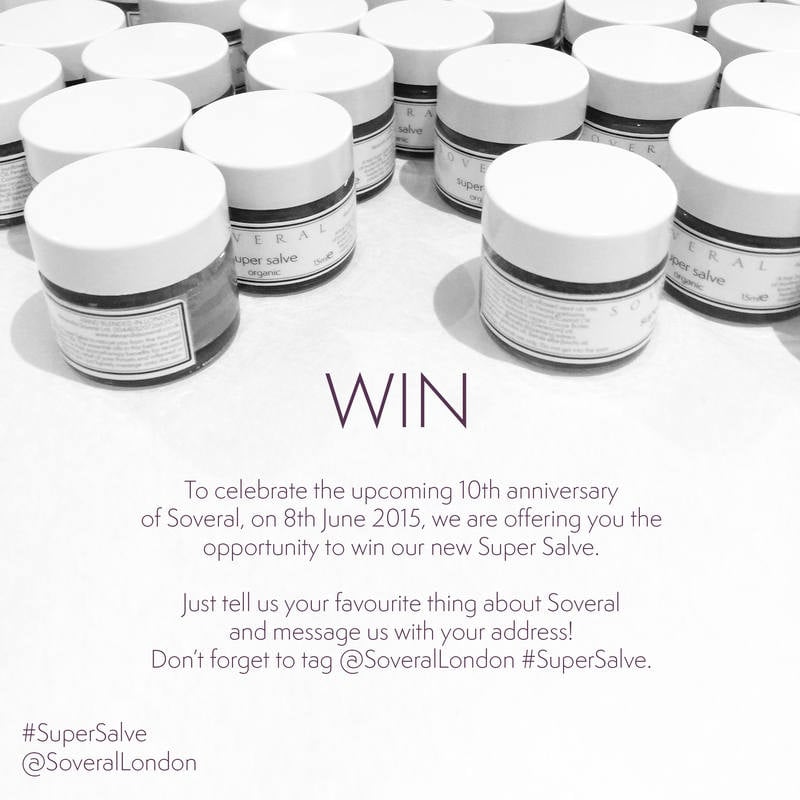 How to enter? Any way you like! Email, Facebook, Twitter, Instagram or pick up the phone if you fancy a chat! Don't forget to message us your address too!
020 7266 3577
@SoveralLondon
About Super Salve
A true Super Salve to rescue you from the troubles of modern life. The essential oils in this balm, including Grapeseed Oil, Avocado, Geranium and Rosemary extracts, are well known for their aromatherapy benefits for tension headaches, relief of sore throats and inflamed or irritated skin. Just lightly massage on to the skin.