Those of you who have been to see me at the clinic recently may have noticed we've been busy moving the furniture around. It's nice to renew the Feng Shui of the room in the early weeks of a new year, but also I've made space for a recent purchase from The Other Art Fair.
The Other Art Fair is one of my favourite exhibitions in London, and always opens up a whole new world of artwork I would have never discovered.
This year Jorj bid for a beautiful limited edition print by the very talented Dan Hillier. The hand pulled silk print is entitled 'Meta' deriving from the Greek word μετά meaning 'after' or 'beyond'.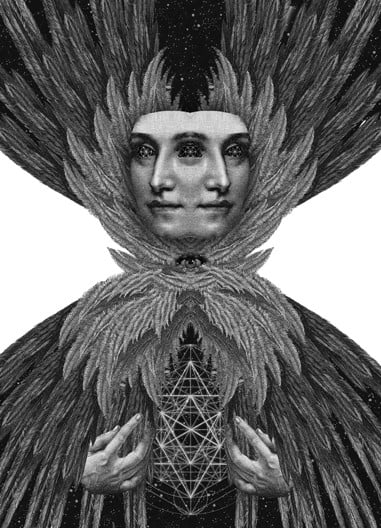 Meta depicts a beautiful, regal, two-faced, 'Gemini-esque' creature.
Filled with geometric influence this piece draws on ideas that I have been interested in since my studies in Chemistry, Anatomy, Physiology and philosophy.
The eyes, for example, are filled with a pattern known as the 'Flower of Life'.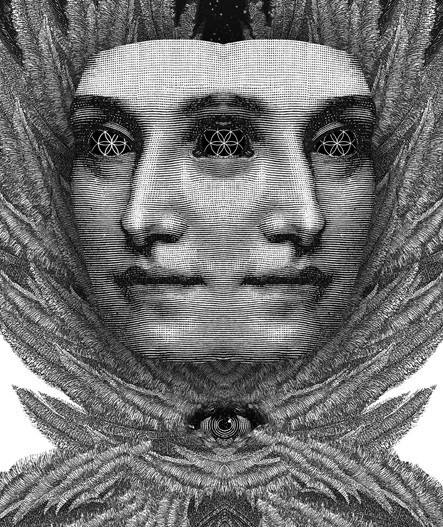 The flower of life stems from a philosophical and spiritual idea called sacred geometry. This belief asserts a relationship between geometrical laws and the quantum mechanical laws that structure our universe. The idea that the universe was created to a geometric plan is as pervasive as it is old and this particular geometrical figure has been replicated and analyzed the world over by people wishing to discover the nature of our universe and uncover the deep spiritual meaning that lies within it. All geometric patterns stem from 'The Flower of Life'.
Its been found in drawings by Leonardo da Vinci, carved into the temple of Osiris in Egypt, the symbol of the tree of life in Kabbalistic sacred texts and now you can find it in our clinic.
I look forward to hearing your thoughts when you're next here.