Happy 10th Birthday Soveral
Posted on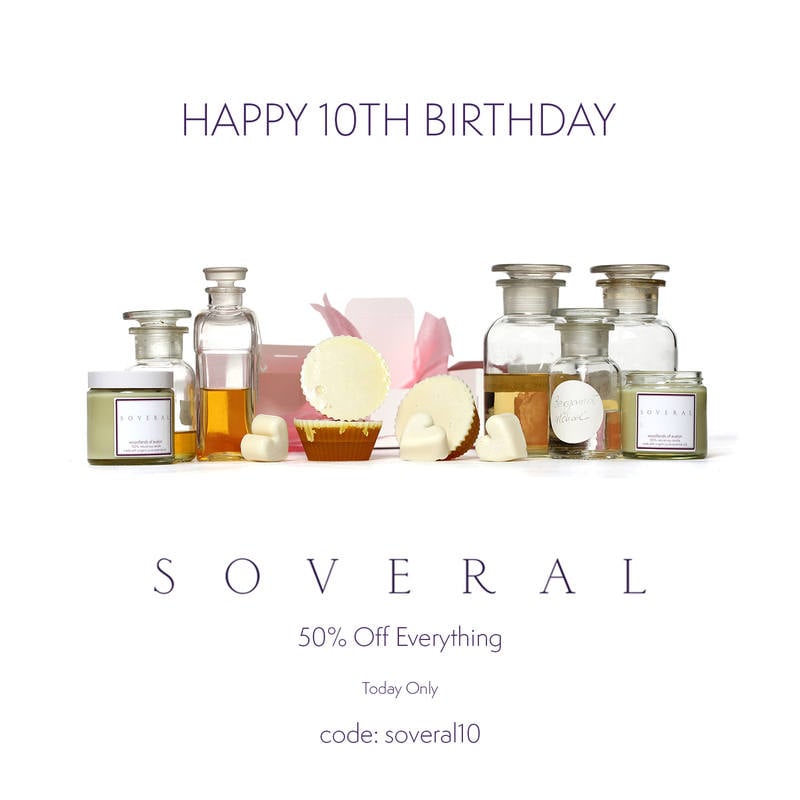 Today marks the 10th Birthday of the Soveral brand.
Starting with a London based Skin Aromatherapy practice alongside my independent research, Jorj and I have worked together to make my childhood dream a reality. We have continued to grow in the organic way in which the brand was born. With the loyal support of our clients and key editors from The Telegraph, The Times, Vogue and Harpers to mention but a few, we have established ourselves as a trusted skincare brand of the highest quality.
A HUGE thank you to all of you that helped us along the journey!
We are proud to say that after years of developing our Treatments, products and bespoke offerings SOVERAL can now be found among the most prestigious places. Our products are now sold world-wide by Net-A-Porter, in London at Liberty and both products & Treatments at Daniel Hersheson at Harvey Nichols and at The Mondrian Sea Containers.
We have lots of exciting plans to share with you in the 10th year of Soveral so watch this space...
Thank you for all your support and enjoy our present to you of 50% off all our products today, plus more giveaways throughout the week. Enter the code 'soveral10' at checkout to receive 50% off.
Jorj & Alexandra