Marble Facial Stones | In The Making
Posted on
The new Soveral Marble Facial Stones have been created to as the most effective way to lift, detoxify and tone facial tissue. The stones are used to enhance our daily massage routine or use when skin is in need of additional detoxification and relaxation. The natural cool temperature of the marble stones is beneficial to decongest and reduce puffiness in the face.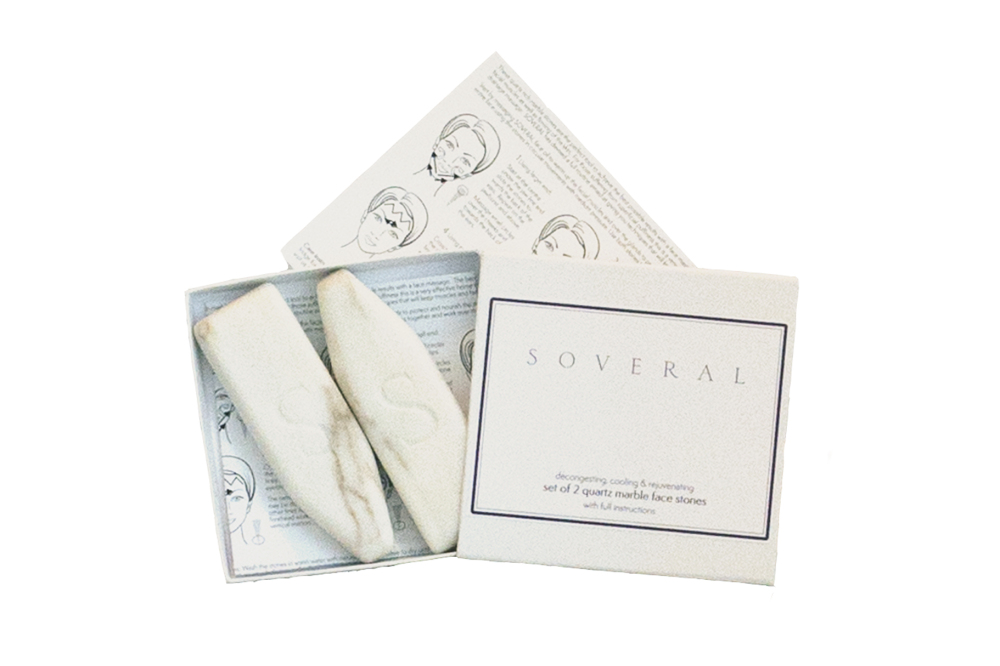 Each set of Marble Facial Stones comes with a set of instructions to guide your daily lifting and firming routine to give your skin a healthy natural glow and firmer feel.
Marble quartz is a precious form of mineral naturally found in the mountains of Portugal. The marble for these stones has been salvaged from material that would otherwise have been sent to waste and hand selected for the rich thread of quartz.
Each set has been designed to be used for their healing properties and to work with the contours of the face. Stones are created at Alexandra's bothers workshop in Portugal where they are hand crafted and hand polished this wonder of nature to recycle this highly respected natural material.