Peanut Butter & Cinnamon Loaf
Posted on
Yesterday I did some Sunday baking!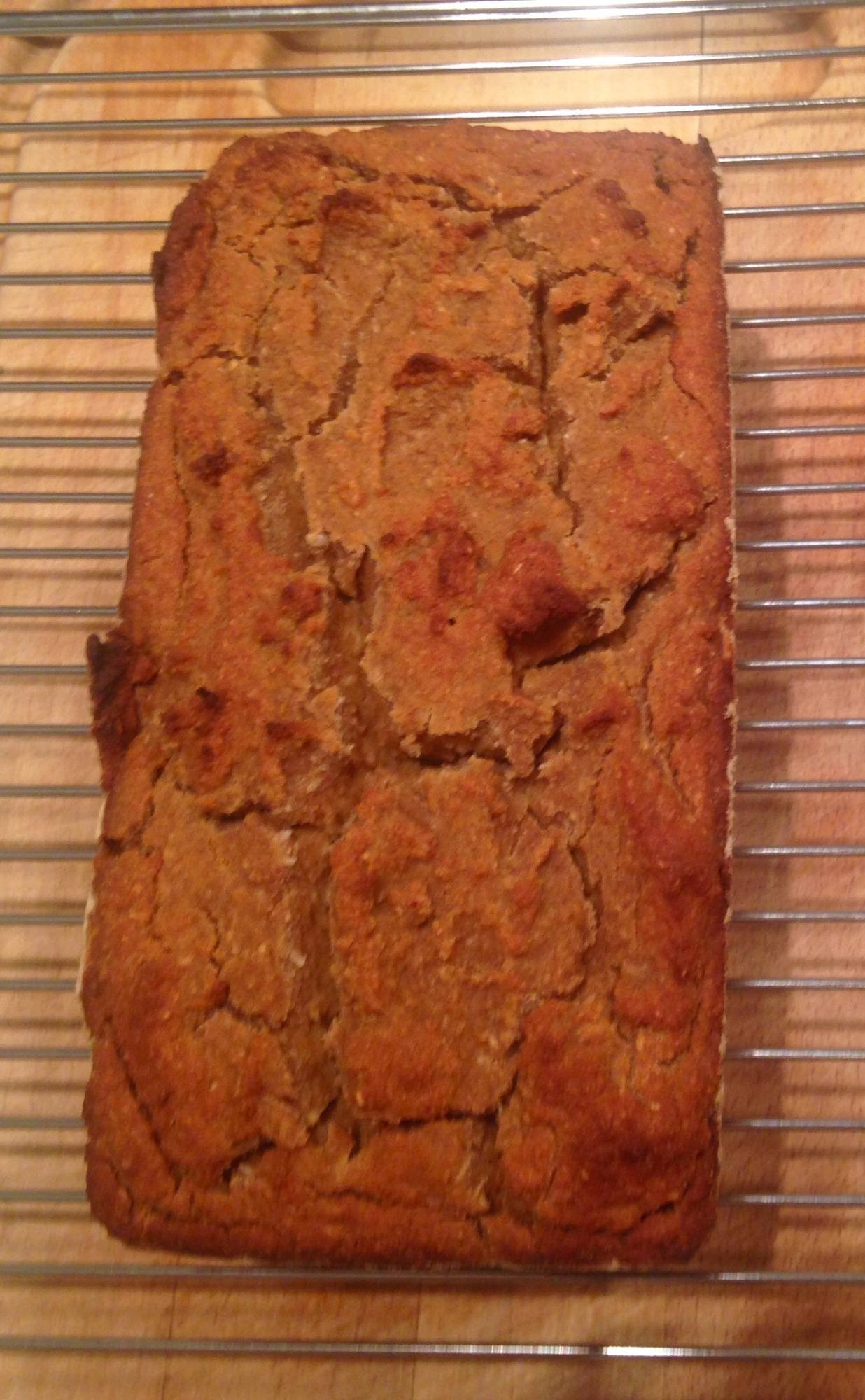 This is a moist loaf that is similar to Banana Bread in texture minus the fruit
Delicious with either almond or peanut butter spread on top, or on its own.
Mix everything in a blender:
1 Glass of Almond Milk
3 Eggs
1 cup of coconut flour
2 tablespoons of Golden Flaxseeds
1 tablespoon of cinnamon
1 tablespoon of honey
2 tablespoons of peanut butter
1 teaspoon of baking powder
Add coconut milk (hemp, almond or other milk of your choice) until a
a thick consistency, but still easy enough to stir with a wooden spoon
Pour into a greased container and place in the oven at 180c, for 30minutes.
Pierce with a wooden toothpick to check it is cooked through.
Enjoy!