We all know that the immune system is responsible for destroying pathogens that invade our bodies but what we sometimes forget is that the immune system also has the job to destroy our own cells when they become cancerous and attack healthy cells. Maintaining a healthy immune system is imperative to good health and in the prevention of cancer.
Fortunately, at the moment there's a lot in the media about the link between a healthy gut leading to a healthy immune system. The healthy food revolution we are witnessing today is doing a very good job of informing us of it and I'm constantly reading new scientific articles proving that fact.
I would however like to remind you of another very important fact that the new fast paced world we live in today has forgotten. I'm referring to the last stage of the immune system's response to infection.
When we are sick our immune system is on high alert, producing millions of various kinds of fighter cells to recognise, engulf and destroy the invaders. When the number of invaders are at a number that no longer puts the body into danger the Suppressor T-Cell will come into action sending messages to the immune system to rest.
If the immune system is activated for longer periods of time than is necessary and this happens repeatedly it may damage healthy cells.
We must therefore learn to rest when we are sick to allow our immune system to also rest when the Suppressor T-Cells send the message out. Suppressing our symptoms when we have a cold so that we may carry on normally is not helping our immune system. Instead we should be looking for ways to support it by eating well, drinking lots of fluids to aid the lymph to flush out toxins and most of all to rest. Allow our bodies to do the work... they know exactly what they are doing!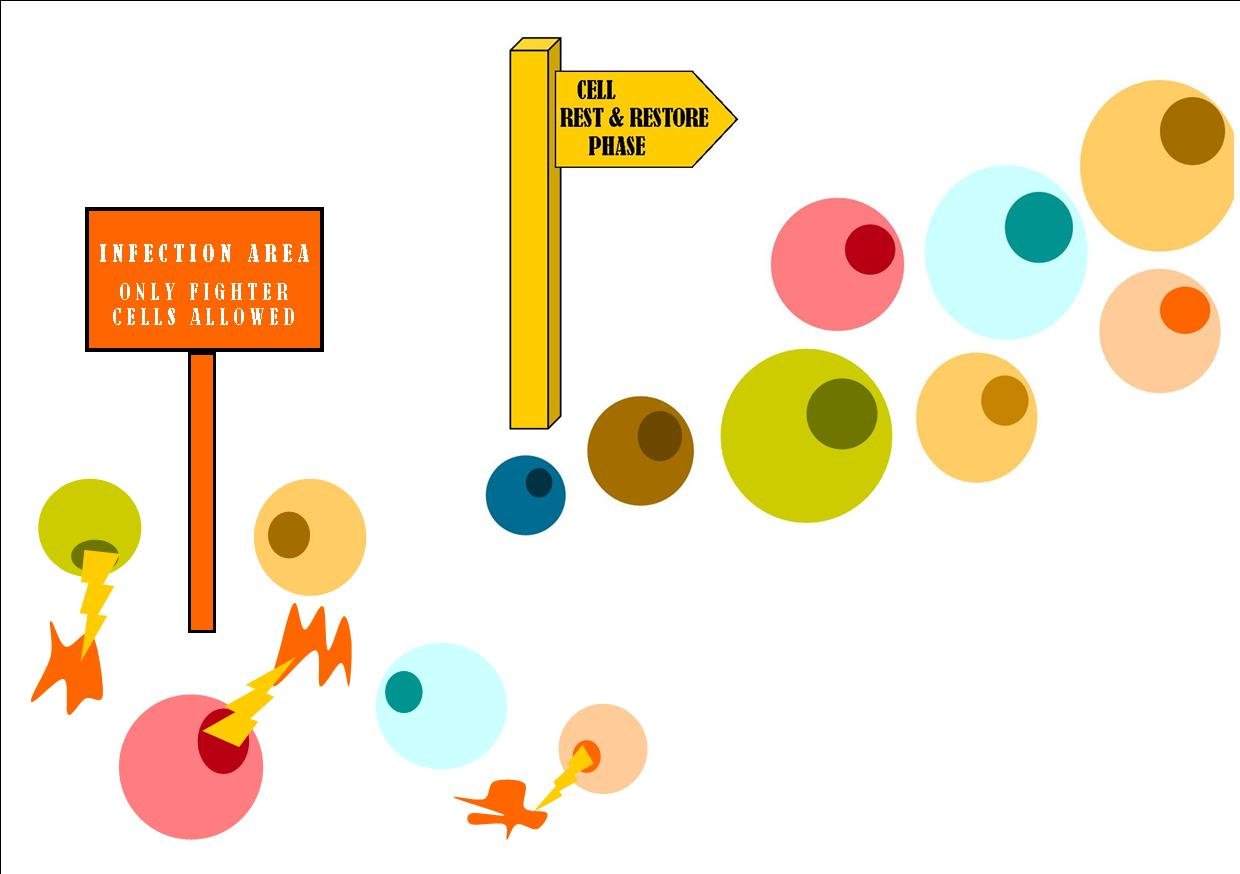 Image by Alexandra & Jorj