Linseed & Pecan Pancakes
Posted on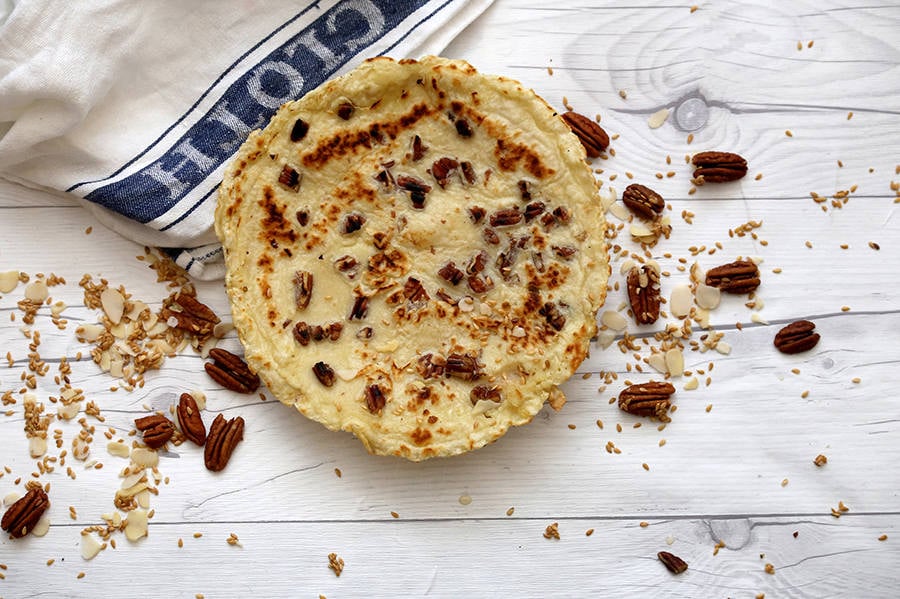 Ingredients:
2 heaped tbsp of wholemeal flour
1 heaped tbsp of ground almonds
1 egg
½ tsp of baking powder (gluten free)
1 tbsp of golden linseeds
Small handful of Pecan nuts (or any other nuts you prefer)
Pinch of salt
Milk of your choice
Butter
Maple Syrup
Method:
Mix the baking powder with the wholemeal flour, ground almonds and a small pinch of salt. Add the egg and enough milk to get the consistency you desire. The thicker the butter the more dense the pancake. Add the linseeds last by stirring them into the batter.
In a small frying pan melt a small nob of butter and some of the pecan nuts. Allow for the nuts to brown on each side and then add around 4 tablespoons of the pancake mix. Cook until brown on both sides and serve with a dollop of your favourite yogurt and a generous drizzle of maple syrup.