Soveral Skin Revolution Guide. Pt3: Cleanse and Regenerate!
Posted on
The third step is finally here, say goodbye to dull, congested skin!
Get massaging with this multi-functional must have. Here goes...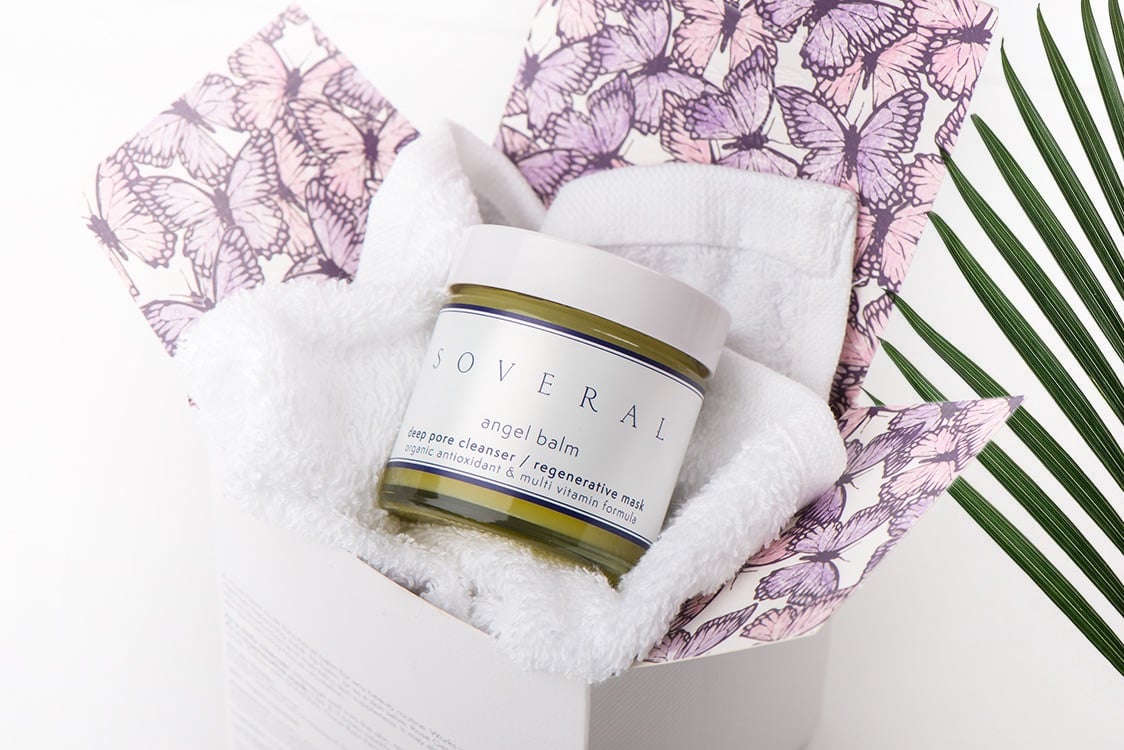 Angel Balm is perfect for dry lips, hands and elbows. Works wonders to soothe after-sun exposure and a skin saver on long flights.
A Deep Pore Cleanser and Regenerative Mask rich in Vitamins A, B1, B2 and D that heals, nourishes and maintains skin's suppleness. Application following Soveral Massage technique encourages blood circulation improving dull and congested skin. Rose Geranium balances sebum production making this balm suitable all skin types.

Sign up here to make sure you don't miss out on the remaining steps of the Soveral Skin Revolution guide.