Transitioning to autumn
Posted on
Autumn skin prepping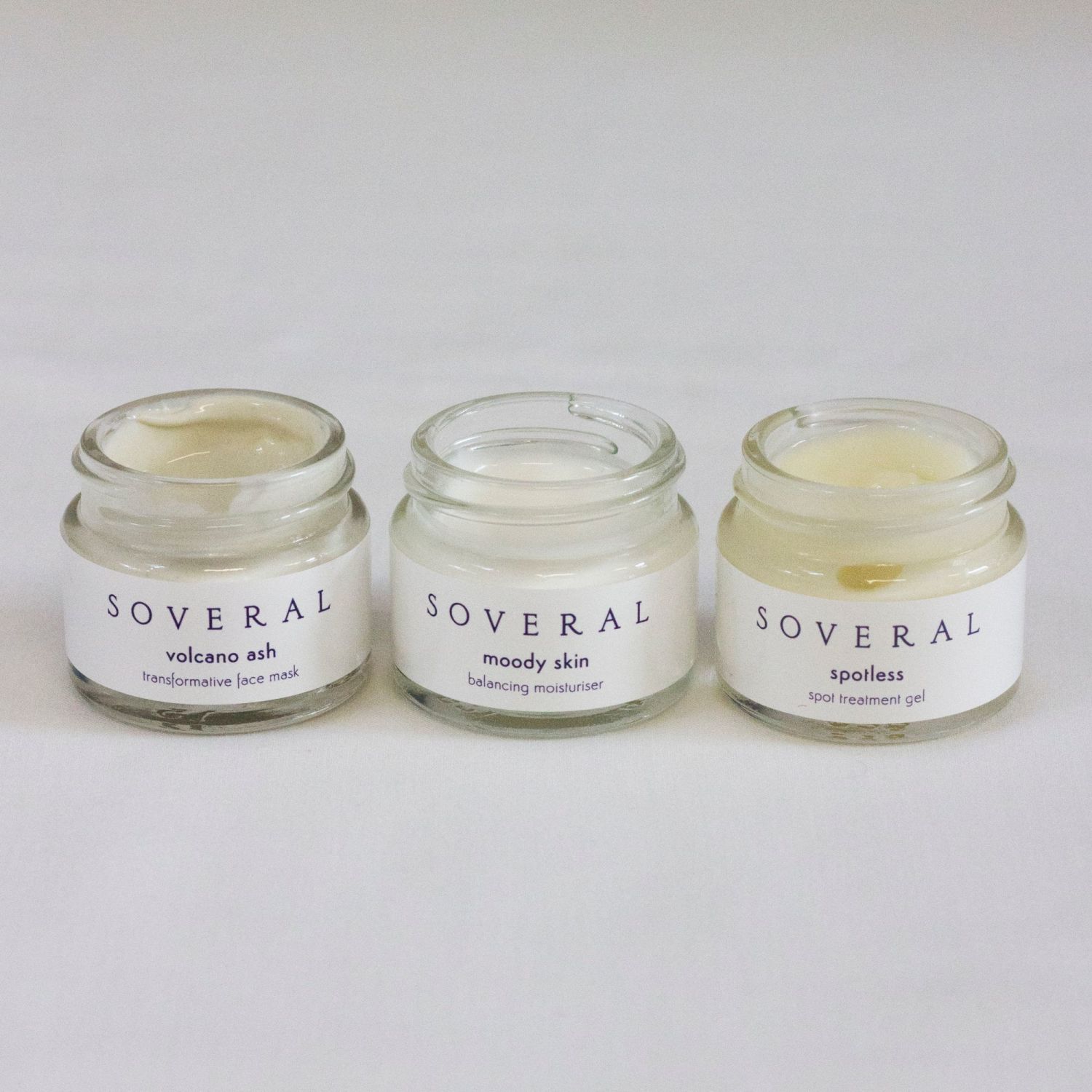 At Soveral, we are staunch believers in prevention being the best cure, especially when it comes to the skin.
As the first signs of autumn make an appearance the skin starts to misbehave. Most skin breakouts begin in autumn, as the combination of the stresses linked to going back to busy schedules and the environmental conditions that a new season brings often causes the skin's metabolic functioning to be disrupted.
To help you be a step ahead and prevent this from happening we have put together these three little skin saviours:
Volcano Ash, Purifying Mask
A mask of many talents, Volcano Ash detoxifies, nourishes, firms, plumps and beautifies skin. With an intoxicatingly refreshing blend of Bentonite Clay, Palmarosa and Peppermint, it extracts impurities whilst offering essential nutrients & vitamins to help bring the skin back to life.
Use twice a week to keep skin detoxified.
Moody Skin, Balancing Moisturiser
Designed for sensitive and problematic skin types, Lemon, Lavender, Palmarosa and Aloe Vera join forces with a splash of natural Vitamin E to hydrate and repair in equal measure.
Use daily to keep skin nourished and protected from pollutants.
Spotless, Blemish Treatment Gel
This little 'wonderpot' packs quite the punch. Spotless forms a clear film, protecting the affected area from bacteria whilst it regenerates with a synergetic blend of three powerful essential oils; Limonene, Linalool and Lavender. Aloe Vera and Evening Primrose oil heal and nourish the skin to prevent it from scarring.
As well as using it directly on existing spots throughout the day, apply as an overnight mask over problem areas and on glands behind the ears to prevent breakouts.
Shop the range