My Vegan Health Quest
Posted on
My quest to a healthier life has taken Jorj and I to discover vegan food and with it possibly the best fast food on the Planet!!! No exaggeration! This is blowing my mind and not to mention my taste buds:
http://www.juicepress.com/
I LOVE everything about this place, they are millions of miles ahead of any other 'take away' fast food place on earth. They understand that healthy food should be tasty and satisfying. I never thought I'd be saying this about vegan food, but by the love of G, this is on another level.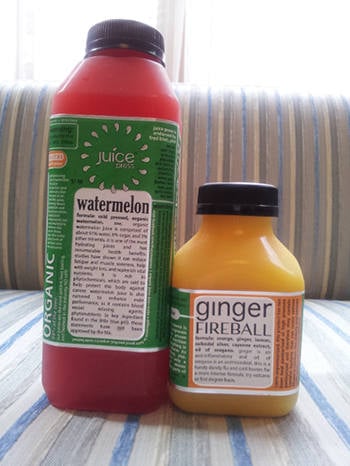 We need them in London as fast as possible, leaving NY is going to be painful knowing I won't get this ready made goodness back home.
I had a Sushi Maki Roll made out of cauliflower rice and Portobello mushroom, paper thin beetroot wrapping it up, served with real fresh ginger…. Sounds disgusting? You will be eating your fingers when you manage to get them on one these supreme inventions.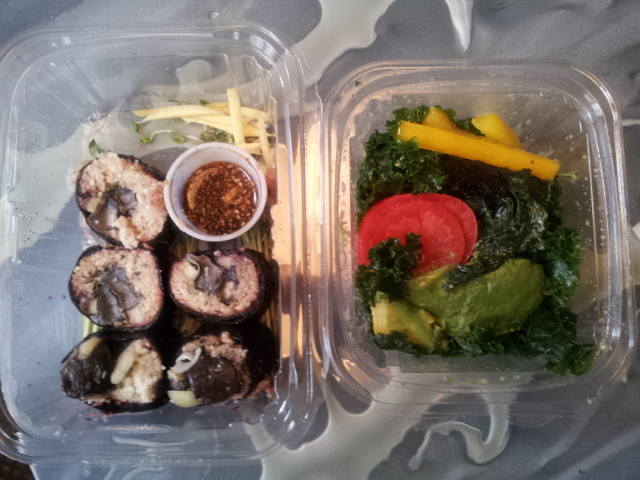 The steamed Kale salad is so amazing that I don't have words to honour it and all the juices and little bite size snacks are just the icing on the cake…. If we could have cake!
I survived my last few days in the shocking humility of NY on juices! The Good Weed one kept me in a lovely mood all day!!!