Where the magic happens
Posted on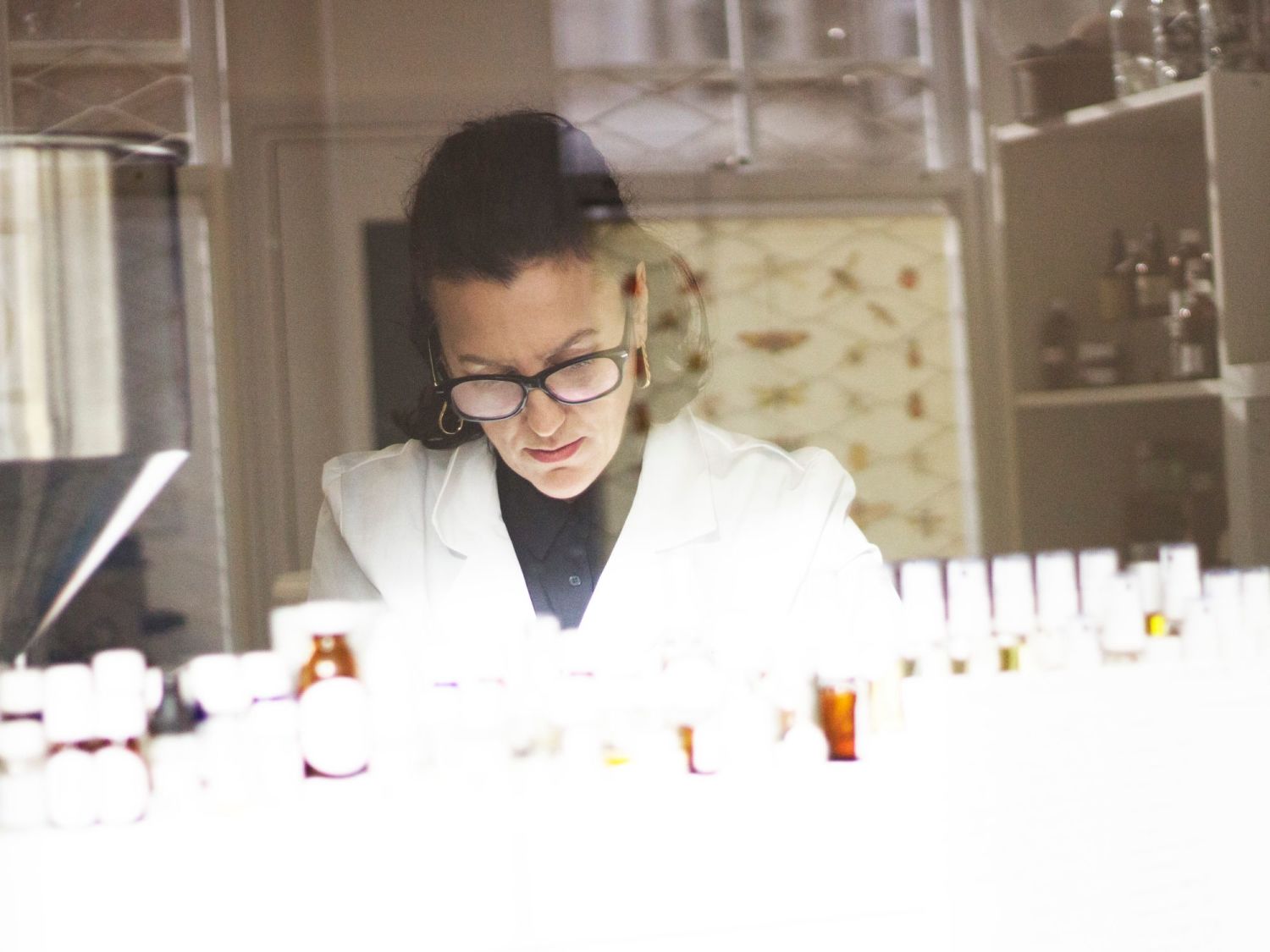 The lab, the clinic, the farm…
Fourteen years ago, Alexandra blended her first batch of Angel Balm at home in Maida Vale. A formula that remains beloved and untouched to this day. "It was as if an angel was watching!", and thus, the name for the award-winning hero product. A product that would go on to win countless awards, amass an incredibly loyal following and be the start of the Soveral skincare range, which was founded by Alexandra and Jorj in 2005.
Whilst running her skin aromatherapy practice in London, Alexandra conducted meticulous independent research on organic produce and travelled to the origin of the ingredients, hand-picking herbs used in her oils.
Years of Alexandra hand-blending products in the kitchen are, thankfully, a thing of the past. The clinic on Elgin Avenue has been home to treatments and our products for fourteen years and we very much consider that our home, so to have taken over the floor above is a dream come true, for both the logistics and the vision of the brand.
Having the UK side of Soveral all in one building not only streamlines everything we do, not only does it reduce our carbon footprint, but it ensures our team is even more unified than ever before. Now, everyone in the team knows and sees what goes into every step of Soveral. Treatments and products are happening on the same floor as the workshops and bespoke perfume consultations. Upstairs, the packaging, orders and blending all happen now, with viewing windows so the people can see every part of the process – and know when not to interrupt magic happening!
The Soveral farm in Santarem, Portugal is the only other Soveral hub of creation, where the ingredients are increasingly grown. We are meticulous about knowing the origin of every part of the Soveral puzzle, so to grow as much as possible ourselves is a dream we are making sure becomes our reality.
We believe that to have a sustainable business, to really be in it for the long-run, we need to listen, to learn, to adapt, to progress. Since launching fourteen years ago, the Soveral dream continues to be about bringing the joy of nature and health into everyday living, hand-blending the purest skincare.
Our dedication to concocting premium, hand-blended products has never wavered. We continue to use the most considered, beautiful ingredients and materials, and we could not be more excited to be doing this all under one roof now… With the odd journey to the Soveral farm of course!